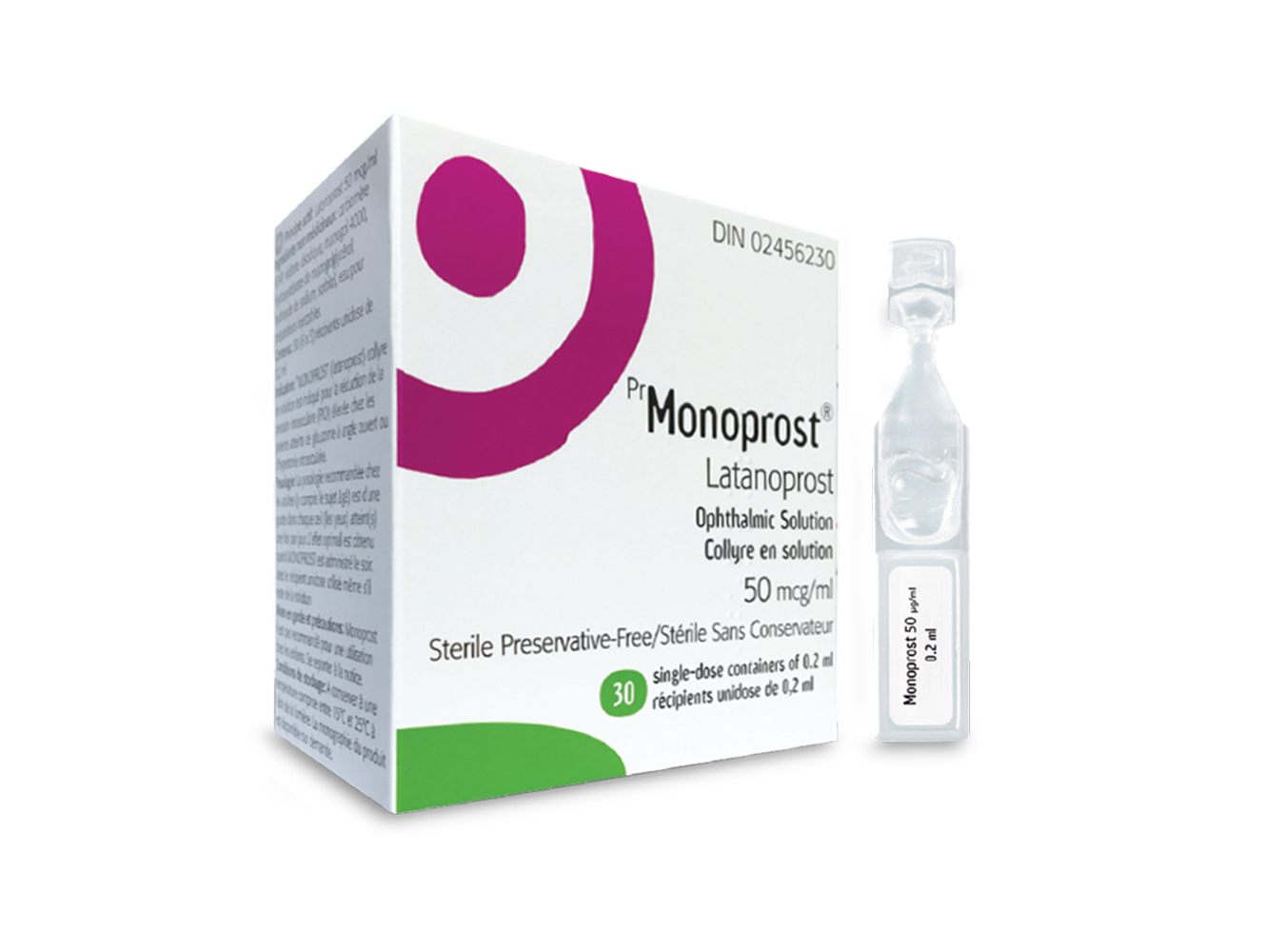 The first preservative-free prostaglandin in Canada1
The use of preservatives in the treatment of glaucoma should be avoided due to their detrimental effects on the ocular surface and consequently on their tolerance.
Monoprost® at a Glance
Long-lasting reduction in IOP.
Preservative-free formulation.
One single-dose container holds enough solution for both eyes.
Significantly lower hyperaemia and other symptoms on instillation than Xalatan with non-inferior efficacy.3,4
Product Monograph
Patient Insert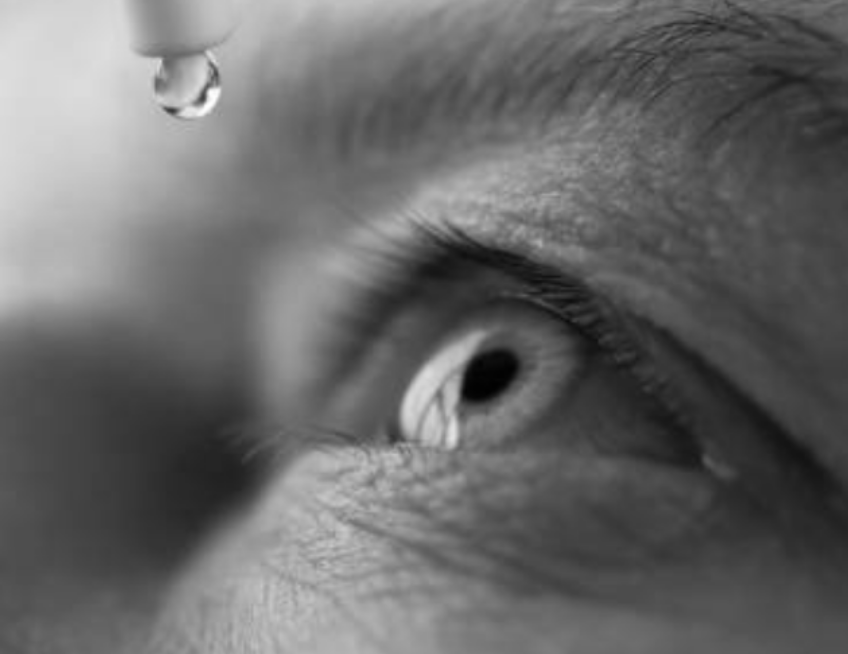 Your First Choice in First-Line Treatment
Monoprost® is indicated for the reduction of elevated IOP in patients with open angle glaucoma and ocular hypertension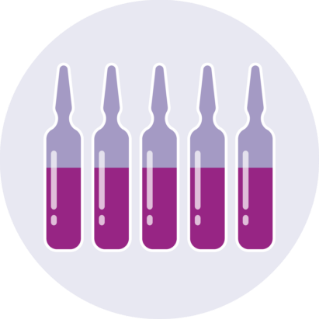 Monoprost® reduces the risk of ocular surface problems that have been reported to be caused by long-term use of preservative-containing eye drops.3,4
Monoprost® contains latanoprost 50 µg/ml in a preservative-free, single-dose eye drop formulation.2
Latanoprost is a selective prostanoid FP receptor agonist which reduces intraocular pressure (IOP) by increasing the outflow of aqueous humour.2
Monoprost® has been shown to provide non-inferior IOP control compared to Xalatan, with statistically significantly lower hyperaemia and symptoms on instillation.3
Studies where patients have been switched from preserved latanoprost to Monoprost® have demonstrated reductions in the frequency and severity of hyperaemia and other symptoms.4
References
1. Glaucoma Research Society of Canada. Qs & As about Medications Reprinted from Our Newsletters. https://www.glaucomaresearch.ca/faq-medications/. Accessed Nov 26, 2019.
2. Monoprost Summary of Product Characteristics.
3. Rouland, JF et al. Efficacy and safety of preservative-free latanoprost eyedrops, compared with BAK-preserved latanoprost in patients with ocular hypertension or glaucoma. Br J Ophthalmol. 2013;97(2):196-200.
4. Misiuk-Hojlo, M et al. Impact of preservatives' elimination on tolerance and efficacy of latanoprost. EVER 2014 congress. Poster #T018
How to Use Monoprost®
A single dose contains enough eye drops solution to treat both eyes
Recommended dosage:
Adults, including the elderly, are to take one drop in the affected eye(s) once daily.
Optimal effect is obtained if Monoprost® is administered in the evening.
After first opening of the sachet, use the single-dose containers within 7 days.
After first opening of the single-dose container, use immediately and discard after use.
Store below 25°C.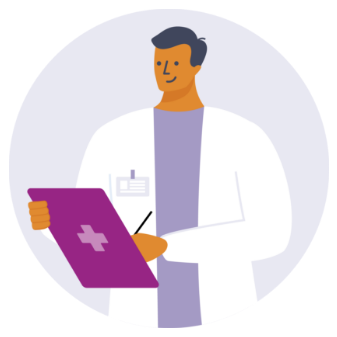 Improving access to Monoprost®
The MonoFill Monoprost® Patient Support Program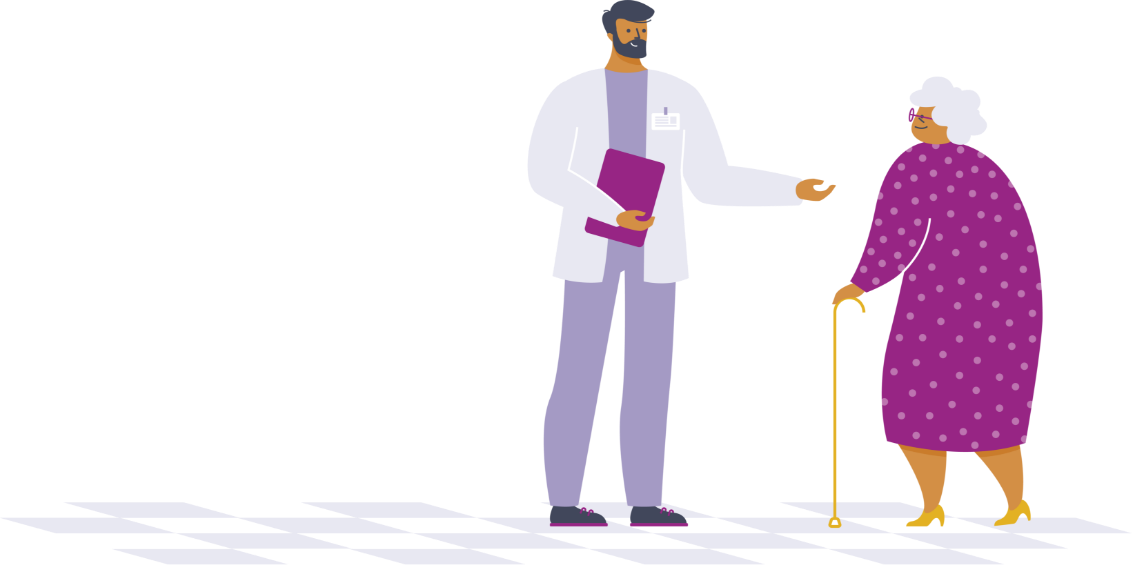 The MonoFill Monoprost® Patient Support Program is dedicated to supporting people who have been prescribed Monoprost® by offering:
Prescription counselling
Support line for patients
Financial assistance
Reimbursement navigation
Coordination of prescription delivery
For more information call 1-833-MONOFIL (1-833-666-6345) or email monofill@auxiliumhealth.ca.
9 a.m. to 8 p.m. ET, Monday to Friday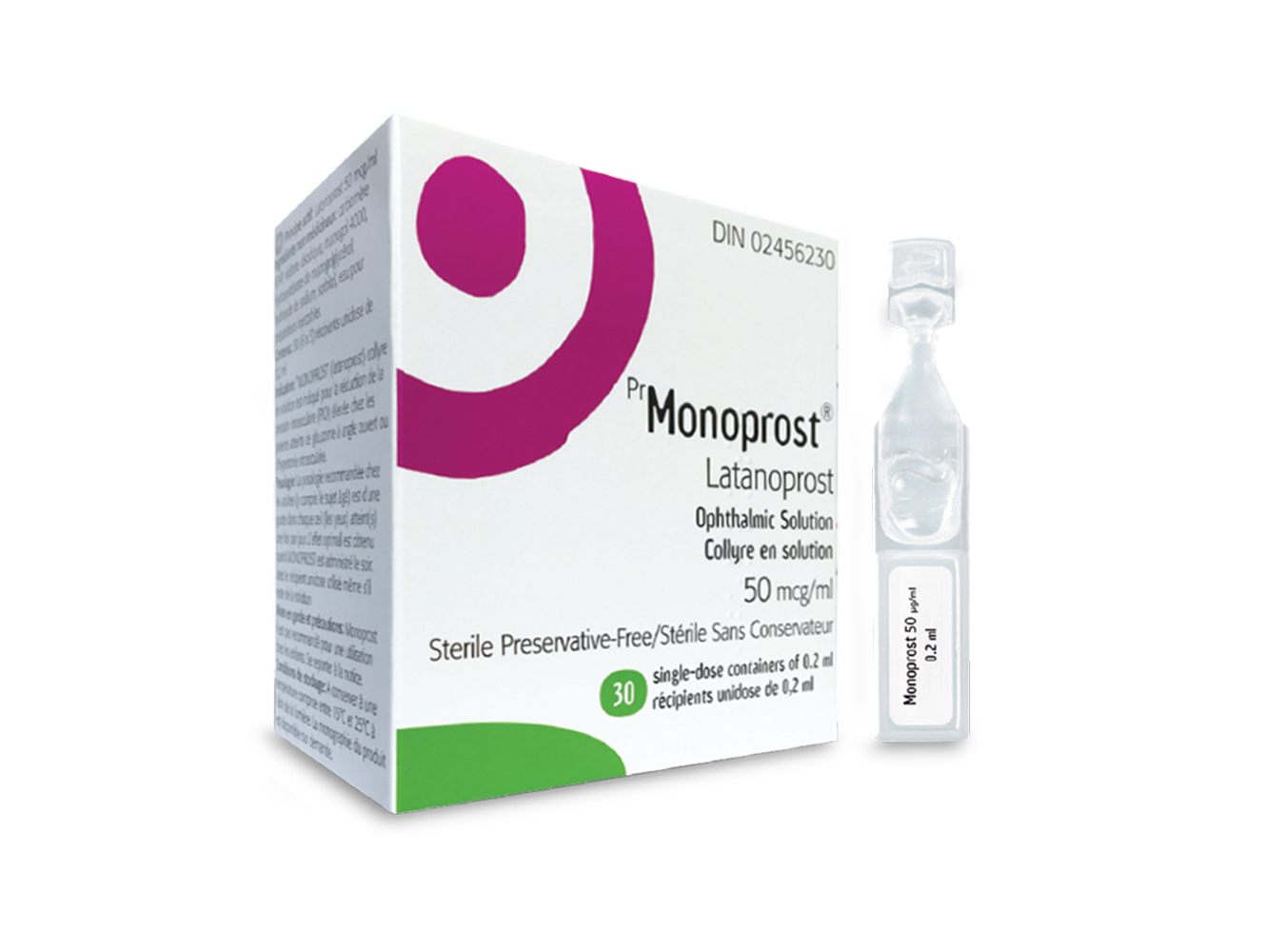 Inquire about Monoprost®